Featured Property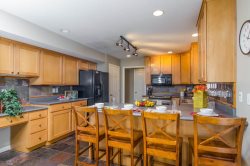 Union Pines Home, Midvale Vacation Home Near Big Cottonwood Canyon
Hear What Our Guests Have To Say!
view Utah vacation homes for sale
GUEST REVIEWS
"The service level of the team at Utah's Best made an impact as they not only gave us their utmost attention, especially in the planning stage before we arrived, but surpassed our expectations when we stepped foot in the property. This was a first time visit to Salt Lake City and the activities and attractions that they uncovered for us were remarkable...it was evident they listened to our interests as the property was a perfect fit...we can't wait to return! -Sharon C. (1/31/14)

"We had the time of our lives over the weekend. Your home was by far the biggest, nicest, and most beautiful home we've ever stayed in. My kids loved the game and theater room, and my wife loved the enormous kitchen. The customer service we received was the icing on the cake."
-Cody D. (5/2/13)
"We loved our ski vacation in Utah. We loved the quality and location. We were very satisfied with the kitchen supplies, comfortable living room furnishings, and the cleanliness was fantastic."
-Ken P. (2/19/13)
More guest reviews >>
Available Properties
Loading Available Properties
Flexible Dates? View other Properties close to your Date Range.
Available
Unavailable
Check-in
Check-out
Not finding what you're looking for?